Denny became curious about making photography his full-time job while he was in college, but it took nearly 18 years to turn that dream into a reality. He's been working as a professional photographer for 4 years, with experience shooting weddings, family portraits, and all kinds of real estate.
Since 2014, Denny has been producing images for DMD – and currently stands as one of our top-rated photographers. During his time here, he has been instrumental in helping our team to grow and develop due to his exacting personal standards and amazing work ethic.
Denny doesn't let anything slide. He is a key player in making sure that our photography is always professional and only of the highest quality, continually pushing everyone around him to not only meet the high standards they set for themselves, but exceed them.
His work doesn't end with the photoshoot either. Denny often reviews images from our editors to make sure every photo we produce is the best that it can be.
Denny says the best part of his job is getting paid to do something he loves. When he shoots a house, he says that his goal is to use his photography skills to tell the house's story. Whether it is a vacant house or a home that has been lived in for generations, he enjoys the immediacy of real estate photography and how it can help people fall in love with the property.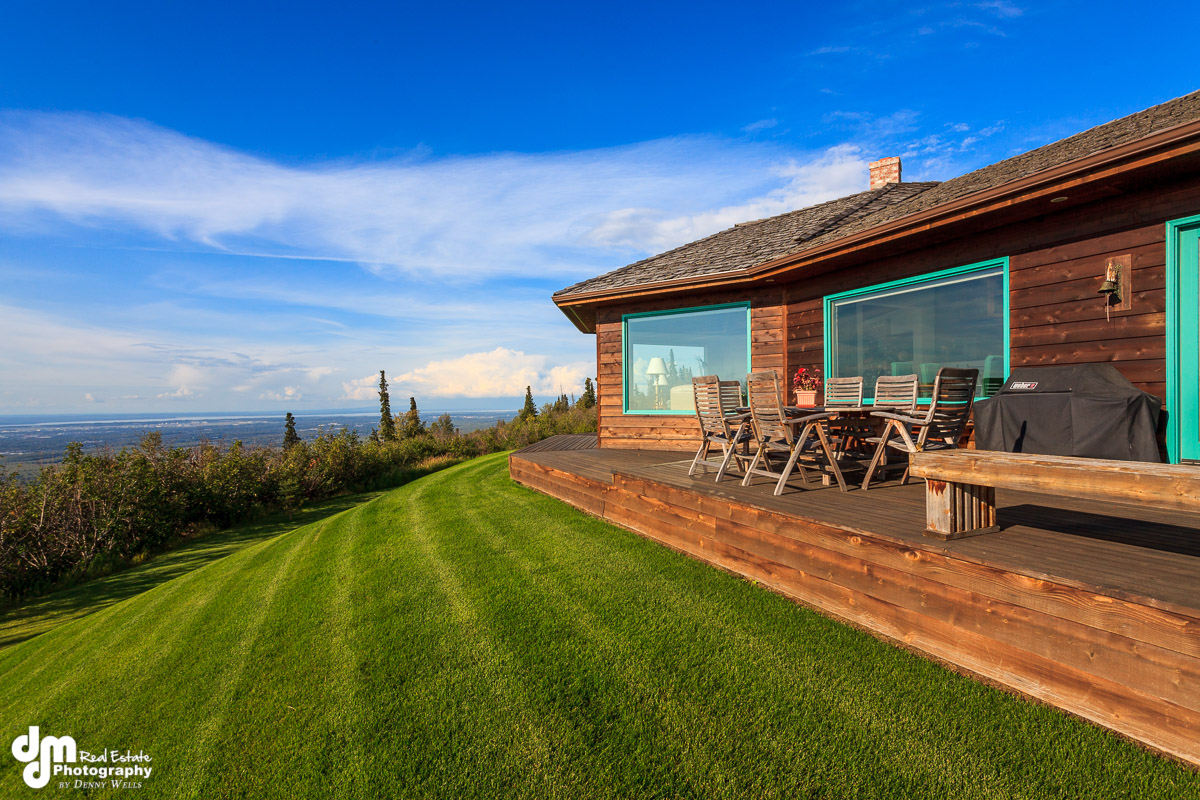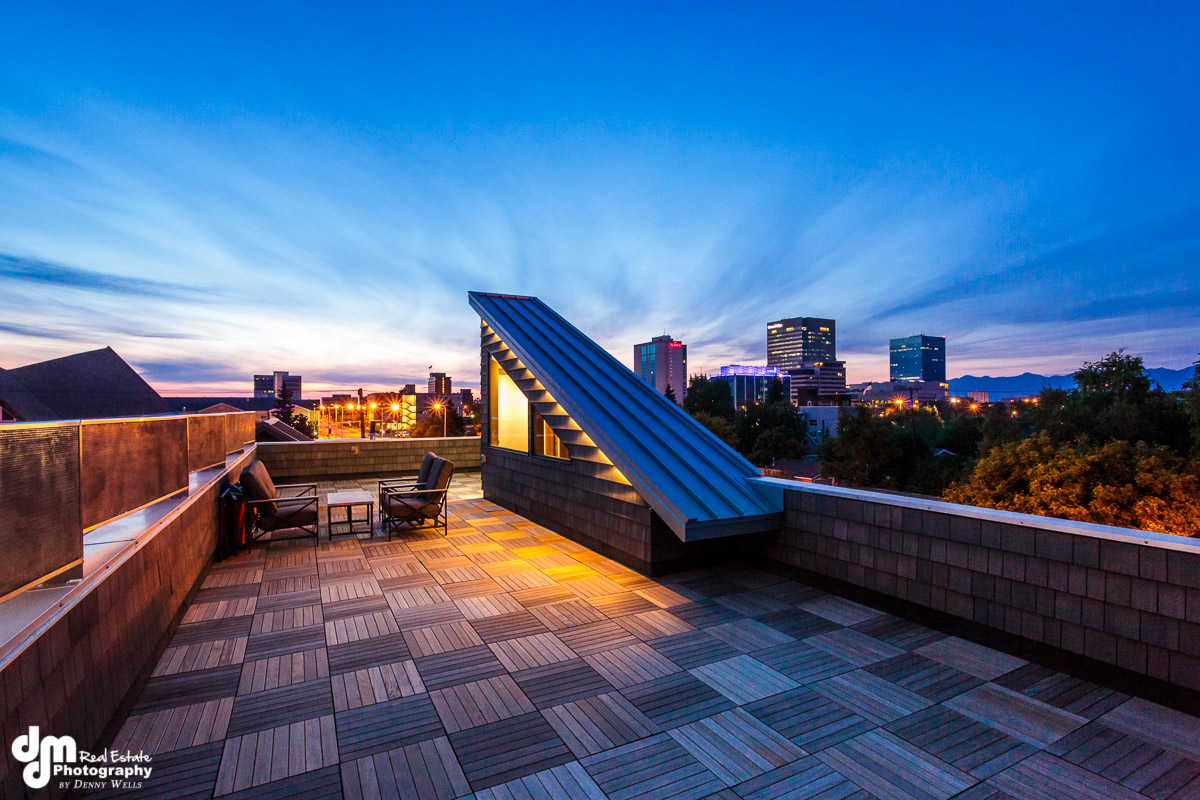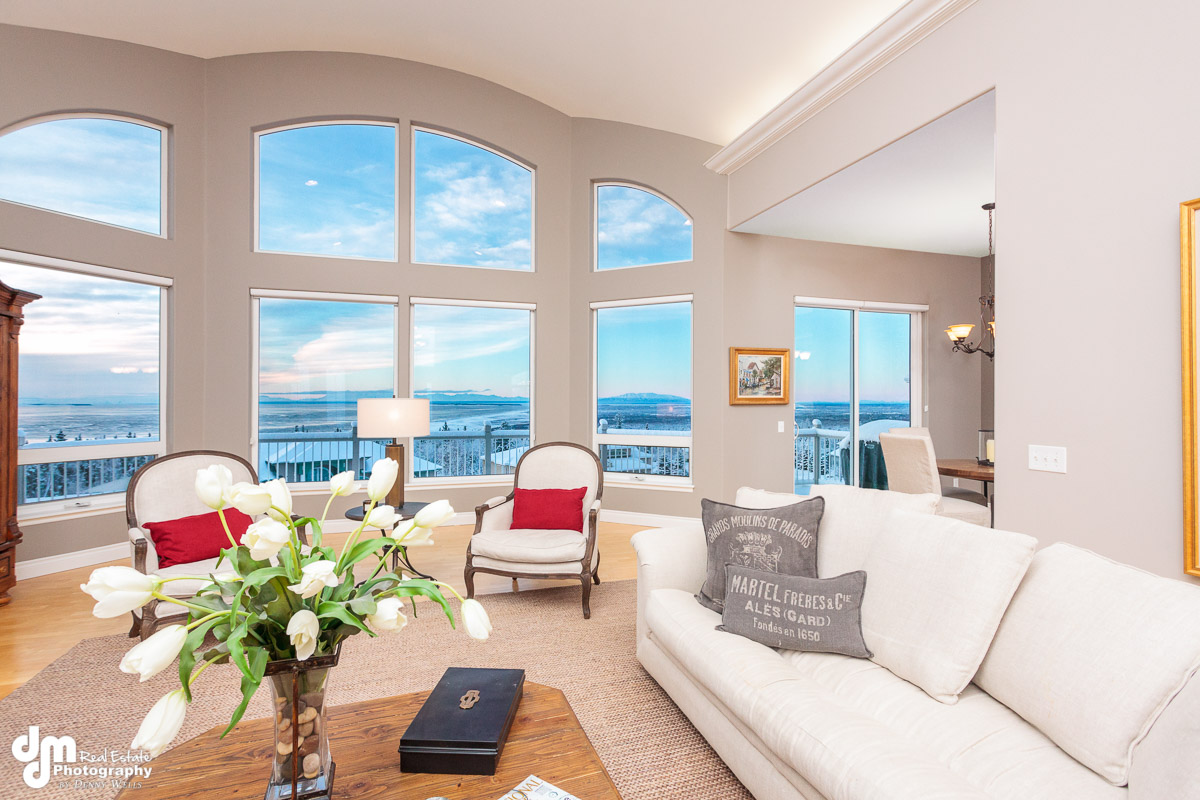 Some of his favorite and most memorable shoots include:
Homes with views stretching from Denali to the Kenai peninsula
Shooting twilight shots at 2 AM in June
Photographing anything that allows him to overcome a challenge
Perhaps the most impressive thing about Denny is that, as a stay-at-home father with two daughters (ages 7 and 5) and a son (age 2), he somehow manages to do all of his work on nights and weekends. He also makes his work a bit of a family business, occasionally allowing his daughters to volunteer as flash-holding assistants.
When Denny isn't shooting or chauffeuring his kids around, he and his wife Lisa enjoy traveling with the family, outdoor activities, and reading.
One more fun fact about Denny: he is a singer who regularly performs in the chorus with the Anchorage Opera. This fall you will find him on stage in the chorus of "Rigoleto."
Denny and the rest of the DMD work hard to produce some of the best real estate photos on the market today. Give us a call today, and be sure to give a warm greeting to Denny if he arrives to photograph your house!